Machining Job Work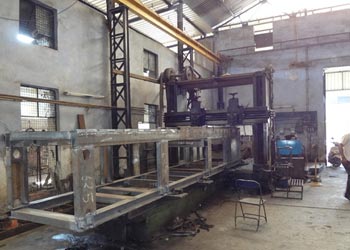 We offer Machining Job Work inclusive of CNC machining works. Our team of engineers is well versed in these job works and provides services as per the industry standards. Our Machining Job Work services are widely appreciated for their quality, which are customized as per the client's interests as well. With the help of various machines such as shaping, milling, surface grinding, drilling tapping and welding machines, our professionals provide job work for automobile and engineering industry.

We offer Heavy Machining Job Work.
We do complex machining at affordable prices as per accuracy required in your drawing.
Production Job Work (Boring, Milling, Turning)
Tool Room Job Work
Surface Grinder Job Work
Heavy Duty Complex Machining
CNC Machining
Press Shop Job Work
We also offer a complete design to manufacture solution